More than ever, people are seeing the potential that secondary dwellings like granny flats have to improve their lifestyle and financial security. The chameleon of the modern home, a granny flat can morph itself to fit a wide range of needs. Separated from the existing property, it can become a cosy residence for a parent in their elder years, a studio for an artist or musician, a hangout for your kids (who are no longer really 'kids') or a man cave to shoot some pool. 'Do granny flats add property value?' is a common question we're asked. The answer is usually a resounding yes. Why? Well, let's have a look.
How does a granny flat add value to my home?
The value your granny flat adds is dependent on factors such as your property's location and the granny flat's size. However, the math is simple: it adds space to your existing home, something every potential buyer is interested in. Therefore, an increase in size nearly always leads to a rise in the final value price of your property.
As we'll look at below, a granny flat can add value to a property because of their ability to be rented out, adding a revenue stream for the owner.
How easy is it to rent out my granny flat?
The reality is that the property market in most of Australia's major cities is highly competitive – more people are searching for places to live than there are places available. You're offering a completely self-contained living space – someone's own unique home; that's what everyone's looking for. When you venture down the path of rental income, you'll need to consider either self, or professional property management. Check out this guide to property management fees in Western Australia as they vary by agency.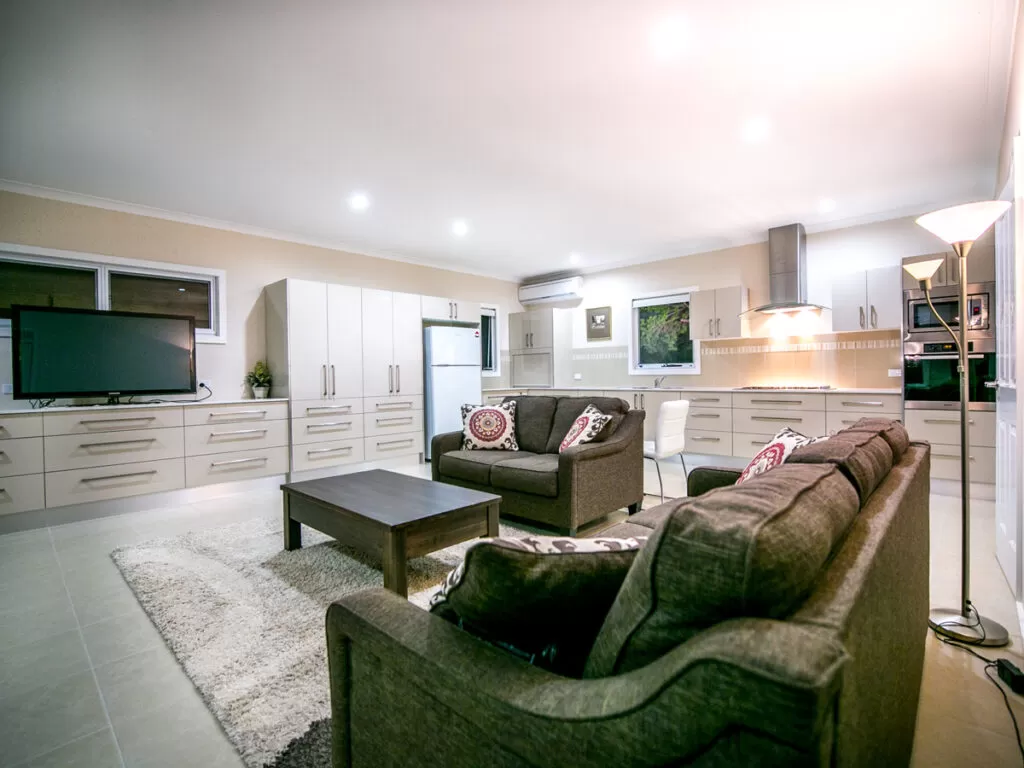 How much can I earn from renting out my granny flat?
It varies between locations and the size of the granny flat, but a quick Google search will show that they generally get rented out anywhere between $220-$350 per week, and some for even more than that! That's passive income that will end up paying off the initial expense of building your flat, and absorb most of the ongoing costs of the investment property.
The perception of granny flats is changing, and that's good news for you.
There was a time when the view of a humble granny flat was limited and confined. They were commonly seen as places for elderly parents to reside – hence the name 'granny' flats – but this has been rapidly changing. People are catching on to the diverse use of these self-contained homes; the rise of the 'tiny house movement' is a testament to this.
This collective recognition of small dwellings' plays a considerable part in a granny flat adding value to your property. They've never been more desirable and have captured the curiosity of millions of people around the world.
Read our blog post on the first steps to building a granny flat.
In the entire history of the granny flat, there's never been a better time to be adding one to your property. It can give you space, cash flow, financial stability and enable you to take care of loved ones.
Have questions? Contact our friendly team to get helpful information specific to your situation.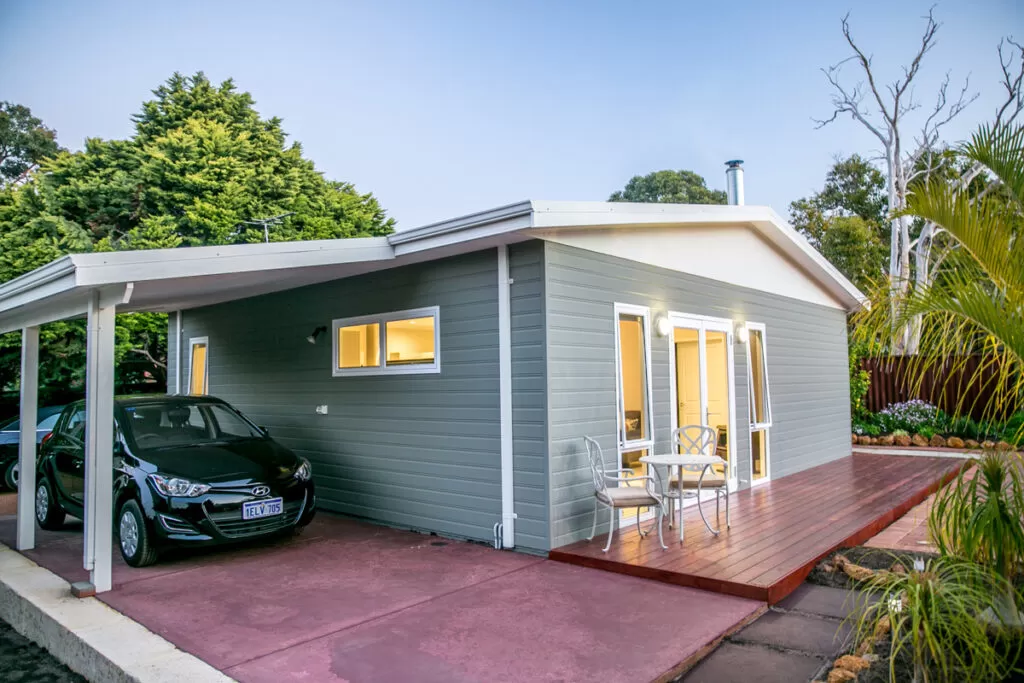 Why not view our photo gallery showcasing some of our best builds.