Granny flats are wise investments. Their versatility gives them several benefits. They can house relatives, elderly parents or adult children. Granny flats can also be rented out for high financial returns, while increasing your property's overall value.
What is a granny flat?
A granny flat is an independent living space occupying the same block of land as a house. A granny flat is also known as an ancillary dwelling or secondary dwelling. It can be separate or attached to the main dwelling. It requires a separate supply for all utilities. Granny flats have specific requirements for being built or rented out. These largely vary by council.
How much does it cost to build a granny flat?
Granny flats in Western Australia can cost as little as $100 000 to build and are the cheapest type of residential building. The overall cost of building a granny flat depends on construction expenses, council fees, and installation costs.
The size, design, materials used, and block of land all determine the final price of building a granny flat. The more bedrooms and bathrooms a granny flat has, the more it will cost. Likewise, higher-quality materials drive up building costs. The block of land will need to be prepared before building a granny flat. Removing obstacles like trees and rocks makes the process lengthier and more expensive. Working with certain soil types similarly affects preparation. Council costs include the price of lodging planning and building approvals. They may also include other fees. Installation costs refer to setting up independent utilities for the granny flat. Additional costs include furnishings and insulation.
Can I build a granny flat on my property?
You can build a granny flat on your property if you get the necessary approvals. constructing a granny flat involves getting planning, building, and council approval. Planning approval focuses on ensuring your granny flat won't have a negative impact on the neighbourhood. Building approval focuses on the building process and ensuring health and safety requirements are met. Council approval refers to any additional requirements on a local council level. These vary by council. There are minimum requirements for the lot and the granny flat size. A granny flat must be built on a block of land that already contains a dwelling. Find out if your property suits a granny flat.
What is a granny flat used for?
A granny flat can be used for several purposes. It can be used as a dwelling for family members, such as elderly parents and young adults. A granny flat can also function as a guest house when you have visitors or repurposed as an office, home gym or hobby room. Granny flats are often used as rentals. This provides a source of passive income. A granny flat's potential uses are influenced by its size and design.
Check out some of Granny Flats WA's ideas for granny flat uses.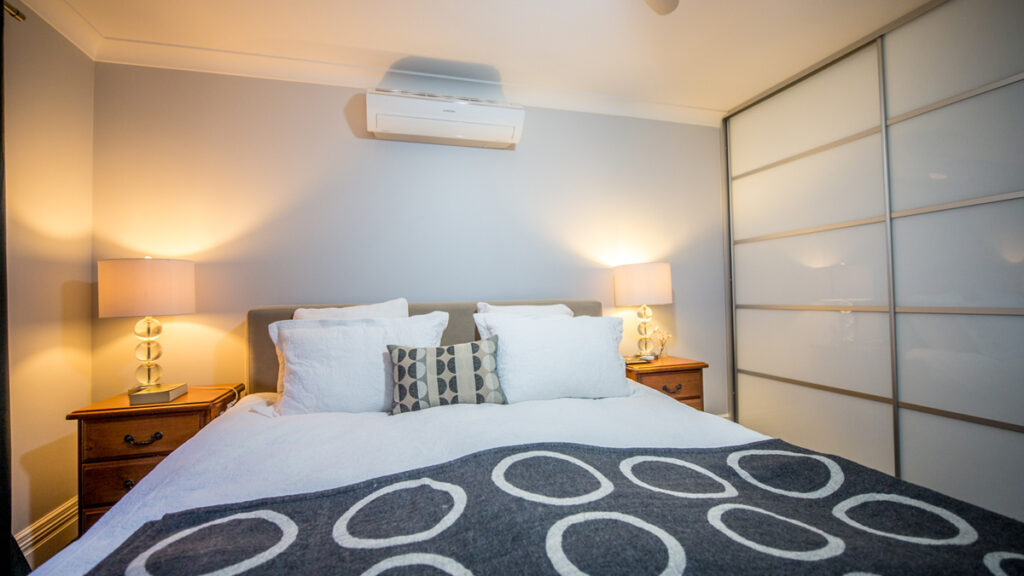 Can I rent out my granny flat?
You can rent out your granny flat. It is a useful source of passive income. Granny flats provide a high rental yield due to their low upfront costs. Property prices are high, making granny flats appealing to renters looking to save. To rent out your granny flat, you must make a rental listing. You can do this on your own or through a property manager. It will have to include the specifications of the granny flat and the expectations for potential tenants. Granny flats are popular rentals for several demographics, including students, retirees and young couples.
Does a Granny Flat add value?
A granny flat will add value to your home as it increases the amount of living space on your block. A granny flat can also be rented out to provide income over time. This appeals to buyers because it can provide up to two rental streams as an investment property. Granny flats appreciate in value with time, like other properties. Houses with granny flats can have a higher resale value as a result. They're a more convenient alternative to dual occupancies for these purposes.
Final Thoughts
Granny flats are an excellent investment. They are cheaper to build than other properties and have a versatile array of uses. The building process and its necessary approvals can be complex, but a reputable builder like Granny Flats WA will take responsibility and guide you through each step of the way.
Chat with one of the Granny Flats WA team members to see if we have a granny flat that suits you. You can also view some of our designs here.