A significant factor in the boom of granny flats has come from older Australians choosing granny flats as an alternative to nursing homes. At GFWA, we create countless personalised living spaces for the older generation every year and constantly field questions from curious potential clients. Let's look at some of the reasons why more people are choosing granny flats over nursing homes.
Personalise your home and live in comfort.
One of the key benefits of getting a granny flat built by GFWA is that we can customise designs or interiors specifically to the needs of our clients. Someone downsizing to a granny flat still gets to have their own space and create it with a personal touch. This varies significantly from a nursing home or lifestyle village where you may not have your own building and will almost definitely be living in near-identical quarters to the space next door.
We spend the majority of our time in our residences, so it's essential that they make us feel comfortable and that we're happy with their layout and appearance. With a granny flat, you get your own space and a sense of independence that nursing homes cannot provide. Additionally, for personal needs such as accessibility, we can customise a granny flat to fulfil this necessity.
Granny flats allow you to be close to your family.
The majority of the granny flats we build are for older parents downsizing and moving into a granny flat that resides on the property of a son or daughter of theirs. It's unsurprising that this is such a popular choice – everyone wins. Grandparents get to see their grandchildren grow and can help out with babysitting duties; bills can be split to create more affordable living; everyone is able to look after each other, with an increase in safety for the parent.
You save money building a granny flat.
With a granny flat, you can downsize without significant sacrifice and pocket a large amount of money in selling your previous residence. We have clients who have had their property become too big for them and who are able to create a space that's the right size for them and which costs far less. 
A granny flat on the property of a son or daughter means no weekly rent or strata fee, a significant reduction in insurance costs and lower utility bills. 
You can keep your pets.
A big incentive of a granny flat over a nursing home or lifestyle village is that owners can keep their beloved pets. This is another factor in how granny flats let their inhabitants maintain their lifestyle even when downsizing.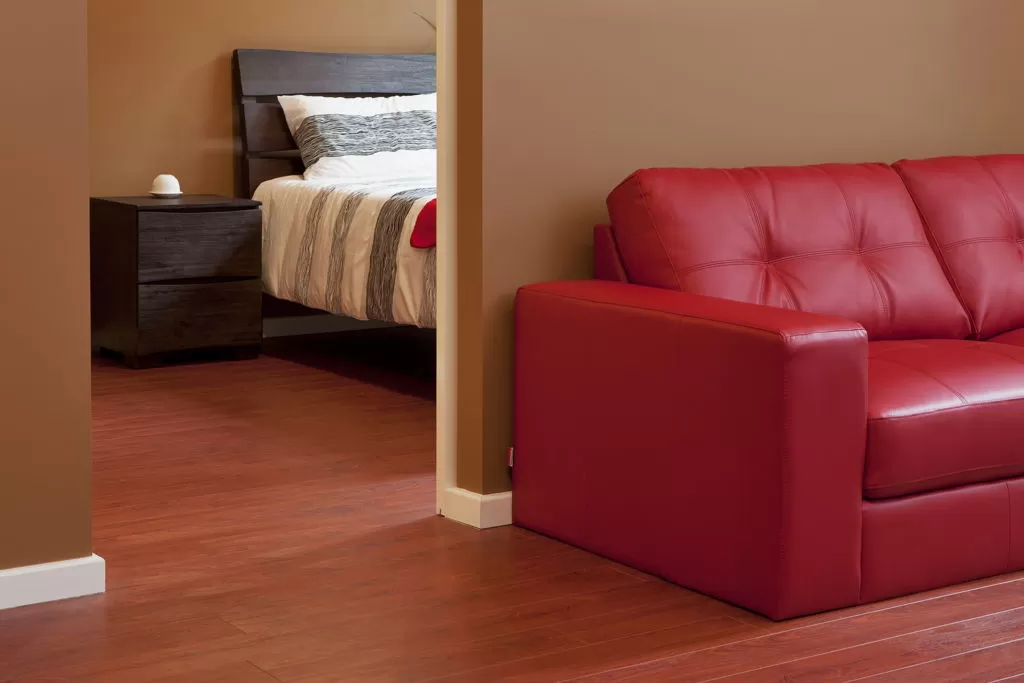 Granny flats increase property value.
Granny flats are a risk-free investment because they increase the overall property's value. So if a parent is building a granny flat on their child's property, they are helping increase the profit their family can have when it comes time to sell the property. Have a read of the article we recently wrote about the increase in property value granny flats provide.
Granny flats are safe and secure.
Safety is a major concern for all of us, especially in older age. There's nothing safer than living with your family. This could be standard house safety such as break-ins or safety such as unforeseen accidents that result in hurting oneself. Assistance and protection are always nearby.
Fewer rules, more fun and more quality time.
Nursing homes and lifestyle villages are run with rules and regulations that apply to all residents. They also require a commitment to an establishment. While this suits certain people, granny flats give you greater freedom and allow you to live on your terms, spend quality time with those you love, and enjoy the lifestyle you want.
If you have any questions about how GFWA can accommodate your needs, get in contact with our experienced team or drop by the showroom to see some of our granny flats in action! You can also see some images of our builds and a selection of our floorplans and designs.