Home extensions allow you to expand rooms or add new rooms to your house. These can be deluxe bedrooms, kitchens, bathrooms, home offices, pool houses or more. Extensions are great for adding value to your property and helping to create your dream home. Undertaking a home extension can be an easier and less costly alternative to moving house. Have a look at some home improvements we have built in our gallery.
Read more about the benefits of home extension in our article 7 Reasons Why You Should Extend or Renovate Your Home.
The possibilities are endless as every granny flat or home addition we build has been tailor made to the needs, wants and budget of each client.
Please have a look at some other floor layouts we have constructed in the past.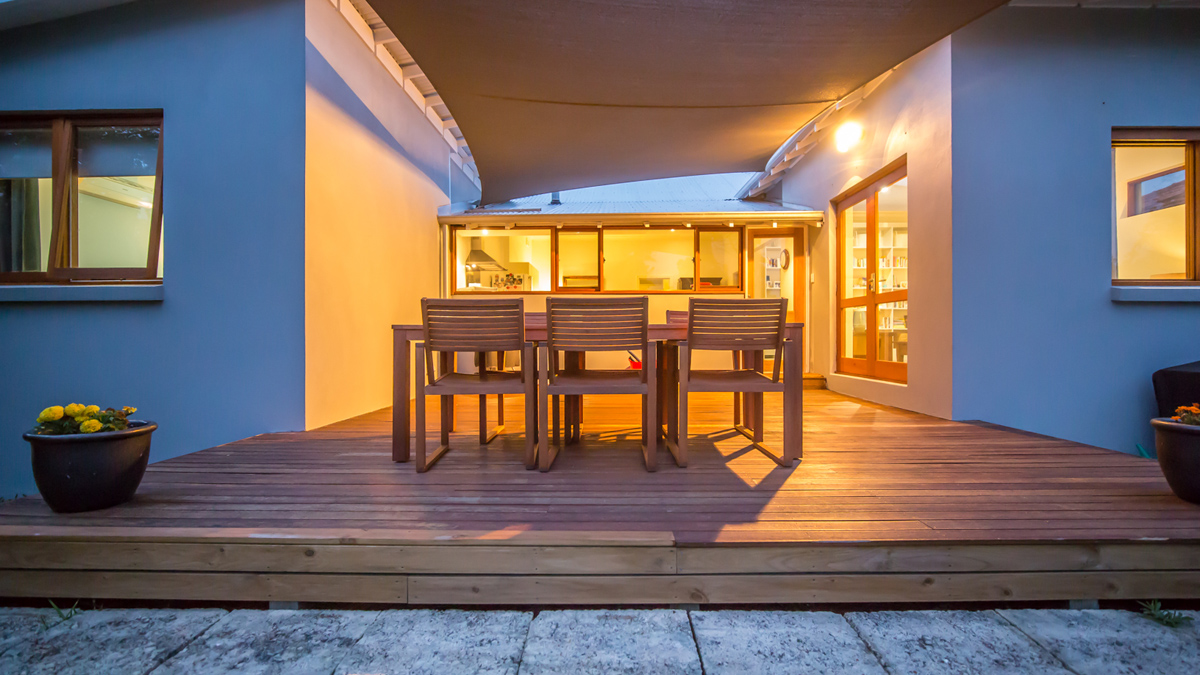 Our home extensions are designed to blend in seamlessly with your existing home and are designed to help you make room for a growing family and can add value to your home.
We don't just build granny flats in Perth. We will make the entire process of extending your home stress free. Get started with a no obligation consultation with one of our design consultants today.
What is a home extension?
A home extension is an additional section built onto an existing property. It extends the floor size of the property. A home extension utilises unused property space to expand an existing room or add a new room to the property. 
How do you design a home extension in Perth WA?
To design a home extension, you should consult a qualified architect or designer. They are able to draw up plans for your extension that can be used for the build. They help you conceptualise your plans for both the interior and the exterior of the home extension. You should only attempt to design your own extension if you have the necessary experience or qualifications. 
Granny Flats WA has qualified architects and draftsmen to help you create an extension that works well with your home. 
What are some ideas for a home extension in Perth WA?
Home extensions are versatile and can accommodate many building ideas. A home extension can build out an existing room in the house. Potential ideas are a larger kitchen, living area or an alfresco dining area. Home extensions may include entirely new rooms such as bedrooms, offices or hobby rooms. 
Do you need approval to build a home extension in Perth WA?
You must acquire the necessary approvals to build a home extension in Perth. These include council approval and building certification. Council approval varies depending on your local council and their requirements. The designer and builder you are hiring to work on your extension will be aware of these. They will often take care of the paperwork for you.
How big can a home extension be in Perth WA?
Home extensions utilise existing space on your property. This means you are primarily limited by the available space you have on your lot. You must build according to code and ensure your structures keep an adequate distance from fencing and neighbour boundaries. 
Do I need to tell my neighbours about my home extension?
You must inform your neighbours if your extension gets close enough to their property. This means close enough to the border between your two properties or below ground and approaching the foundation of their property. Check with your local council for the appropriate boundary rules. 
Can home extensions add property value?
Home extensions usually increase the value of your property. They can potentially add rooms and features that make your property more desirable. They also increase the floor space of the property. A home extension can allow a property to go from a two bedroom, one bathroom to a three bedroom, two bathroom. This significantly raises the value.
Which home extensions add the most value to your property?
Bedrooms with ensuites are the home extensions that add the most value to your property. They are followed by kitchens and living areas, which also add significant value. 
Where can I find home extension builders in Perth?
Here at Granny Flats WA we offer a comprehensive home extension service, including designs and building. Have a look at some of our previous work or contact us to find out more.
I have been most impressed with the dealings I have had with Granny Flats WA. The service I received and process of purchasing a granny flat was easy and well informed. Mike is very personable and lovely to deal with. He went out of his way to assist and meet my various requests and I have no hesitation in recommending him for his integrity, attention to detail and friendliness.
Excellent from start to finish. Delivered exactly what we discussed. Our site Manager was always punctual and kept in touch, a pleasure to deal with. We are thrilled with the results of both our ensuite addition and renovation as well as our Granny Flat. Even nearly a year after the fact, if we have any questions or concerns they are quick to respond and always happy to help. Would not hesitate to recommend them, and would happily show our renovations and Granny Flat to anyone who was considering using GFWA.
Fantastic we are so pleased with our room extension to our house. Dealing with this company has been a pleasure with everything delivered as promised on time and on budget All the tradesman were brilliant and easy to deal with and the Site Supervisor was great to deal with. Couldn't recommend this company more highly and both my wife and I are very very pleased.
Just a big thanks to you all. It is our second renovation with your company and dealing with your workman has been a pleasure, again. It is our first bathroom reno and by having your team well organised made it all go according to schedule and on price. We are saving up for the other bathroom now. I do appreciate receiving the product and service that we agreed upon.
I couldn't recommend Granny Flats WA more highly. Dealt with Tom, Mike and their amazing team and had nothing but help and support to try and make my project work at my home.
We were nothing but impressed by the quality and the excellence in the finishing of the build. Nothing was too much, from the time Mum entered the showroom you showed her respect and understanding. Now she has settled in she is very comfortable and in good spirits, thriving being surrounded by her family. You all have been absolutely AWESOME!
I recommend Granny Flats WA highly – when I return to my home each day I am so thankful for its transformation and how it now caters for our multi-generational family. It fills me with joy!
Book an appointment for a free consultation
Address: 92 McCoy Street Booragoon Open: Mon – Friday: 9am to 4pm Saturday 10am to 12.30pm
We are happy to arrange a time to meet at the showroom after open hours, anytime suitable to your availability.