Many people forget that a granny flat has more expenses than just building costs. Other costs involved in building a granny flat are council costs, installation fees and servicing costs. Here's a guide to all the costs of building a granny flat. Here at Granny Flats WA, we've guided many Western Australians through the process of building their dream granny flat. We pride ourselves on transparency, so here are the costs we highlight with our customers before they start building.
Building Costs
The building costs will vary based on a number of factors. Firstly, the size will make a difference. While granny flats are generally quite small, some can have a few bedrooms in them and the larger they are the more they will generally cost. Another factor influencing building cost will be the design. If you decide to use a standard design for a granny flat, it will not cost as much. However, if you have a custom design in mind then getting someone to design it will be something you need to pay for and certain design choices may also drive the cost of the building up. Some people manage to save money by converting their garages to granny flats.
Then there are the building materials themselves, which can vary depending on your supplier and your design. If you are looking to make a fancier granny flat with a potentially higher value then it will also cost more on the front end. Building can also include some additional costs involved in preparing the block of land such as clearing away trees or rocks that are obstructive to the building process. This is a bit of a hidden cost and won't apply to everyone but it's important to factor in all the same. Many times the rates charged for working on a site can be higher if it is more difficult to access the building site, so it helps to do whatever you can to make access easier or be prepared to potentially pay more. 
Council Costs
The local council will be what provides the restrictions and regulations around building a granny flat and these will tell you how big it needs to be, what it has to look like and potentially more. These exist to ensure that your property will be abiding by the appropriate rules for health, safety and sustainability, making it suitable for occupancy. There are also a variety of council costs associated with building a granny flat. These will very much vary based on your local council, so it's always important to check the finer details in your area.
Typically, most councils will have some kind of fees or permits that you will need to pay for building a granny flat, so they have to be included in your budgeting. Often councils will require separate approvals for additions to the granny flat like landscaping or decking, so learning these specific requirements of your council is important in order to incorporate these into your design plans. In addition to building approval, your costs may include planning approval based on the location of the granny flat and what its surroundings are.
Servicing and Installation Costs
Servicing and installation are two factors that many people don't put a lot of thought into but they are also important. If you are planning to rent out your granny flat then you will need to install new sub-meters. You have to make sure that the granny flat has a separate supply of electricity, water and gas. This will also mean paying licensed plumbers and electricians to take care of the installation for all of these services. Learning about all the options you have available to you is important, so contact utility providers to get an idea. There are more sustainable options for services like solar panels that you can make use of in order to save on power costs and composting toilets that can be good if your property is hard to connect to a septic tank or sewage.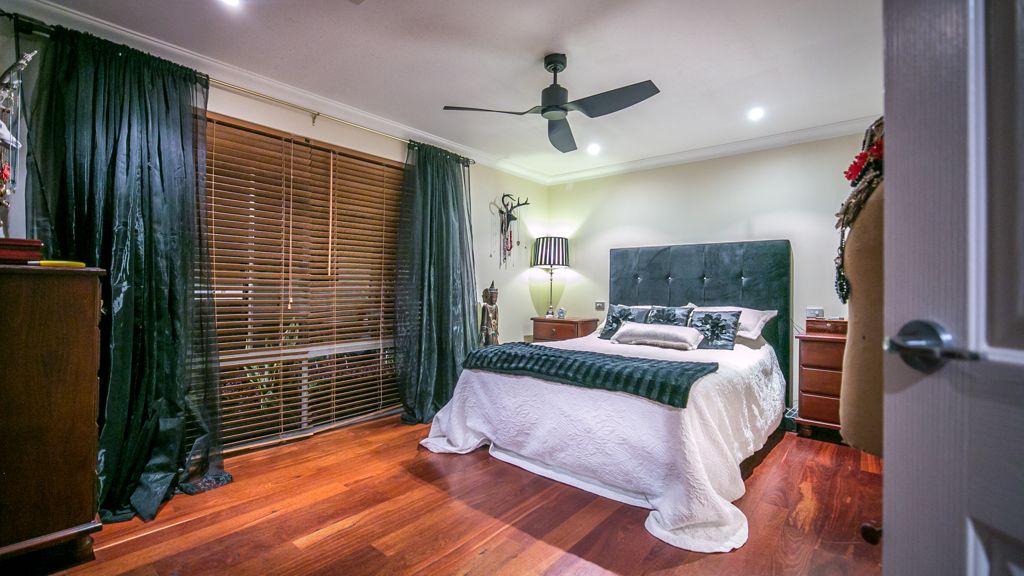 Other Costs
There are some other miscellaneous costs for granny flats that don't fit neatly into the main categories but must be considered all the same. If you plan to rent it out then you will need to buy furnishings for it. This includes kitchen, window and floor covering. Fully furnishing is not strictly necessary but will make it easier to rent out, so buying furniture like couches and chairs is also something worth considering. Granny flats are typically not the most spacious dwellings so you have to be somewhat careful about buying the appropriate furniture and making use of the space effectively.
Insulation is also important to consider in order to make sure that the resident will be comfortable regardless of the weather. Properly insulating the ceilings, walls and floors will also let you save on power bills. Tax with granny flats is also important to familiarise yourself with. Whilst granny flats can definitely add property value, they are no longer considered investment properties. So when selling the home that the granny flat is attached to, you will no longer attract capital gains tax.
Final Thoughts
All of this might seem a bit overwhelming. Knowing exactly what to budget for, who to contact and how to do it is a fair bit of information to keep track of. If you put in the necessary time, effort and research then you can definitely be successful in making your granny flat dreams a reality. However, if you don't want all of the stress and hassle of managing every step of the process then look no further. Granny Flats WA have a proven track record of building excellent granny flats and taking the difficulty out of building for our clients. Contact us today and let us help you!