You can convert your garage into a granny flat as long as it's big enough. We often get asked about garage to granny flat conversions. This makes sense, as many garages are big enough to house a self-contained space. However, there's a few details you need to consider, like cost, design, and the actual conversion process. When done properly, granny flats are a great way to get extra space and add value to your property, which is why it's best left to professionals like Granny Flats WA. So let's explore what you need to know about garage conversion for granny flats.
How big does my garage have to be for a granny flat?
We recommend a minimum granny flat size of 20m2. This is a liveable size that can accommodate a bedroom, kitchen, bathroom and living area, the key components that make an ancillary dwelling. Alternatively, we can build studios that combine bedrooms and living spaces. If you're simply looking for an extra room for an office or living area, consider getting an extension instead. However, if you've got your heart set on a separate property with rooms and amenities, granny flats are the way to go. 20m2 may seem like a bit of a squeeze, but small granny flats are perfectly capable of creating inviting and cosy dwellings for visitors, tenants, or yourself.
GFWA can create custom designs and builds, so we can work with you to maximise your space. Have a look at our floor plans to see some of our designs.
Designing your garage conversion into a granny flat
Designing your garage conversion into a granny flat involves detailed planning, which is where the granny flat experts lend a helping hand. Part of the reason GFWA has converted so many garages is that we specialise in customising builds for a client. We work with you to ensure that your lifestyle is represented in the new living space. Or if you're planning to rent it out, we do our best to embody your vision.
When working with a smaller space, the design is integral to maximising the area. Just because your granny flat has been created from a garage, doesn't mean it shouldn't feel roomy to its inhabitants. Consider elements such as storage, lighting, and furniture. Small homes benefit from lots of hidden storage to help the space feel uncluttered, so your rooms remain open and accessible. In this way, furniture also plays a role. Think about including pieces that have multiple uses, such as a table with underneath storage, or folding tables that can be minimised when not in use. Lastly, where you place windows in your garage conversion will greatly affect the feeling you get walking into the room. By positioning windows where they receive the most natural light, you'll make the space feel more open. Properly designing your granny flat is both a fun process and helps you make the most of your interiors.
Chat to one of our team members to explore the different ideas that could bring your garage to life.
How much does it cost to convert a garage to a granny flat?
The cost of your garage conversion depends on factors like size, building permits, and design. It roughly costs the same amount to convert a garage to a granny flat as it does to build a freestanding granny flat. However, ultimately, accurate costs will require individual quoting as they're dependent on personalised factors such as the existing structure.
The size of your garage is going to play a role in determining cost. Small spaces require less materials during the conversion, so a single car garage conversion might be more affordable than a double car garage. Secondly, you typically need a building permit to convert a non-liveable space into a liveable one. Different councils will have different requirements, but you definitely need approval before starting a conversion. Permits come with a price, so factor that into your project budget.
The complexity of your design is another factor that contributes to the overall cost. Design includes anything from building materials to finishes like paint and interiors. You'll need good-quality insulation to keep your garage temperature regulated, as well as flooring and tiling. If your dream granny flat involves architectural designs that involve lots of detailed pieces, it's going to increase the overall conversion price. However, the dedicated GFWA team can assist with the design phase and find solutions that suit your budget.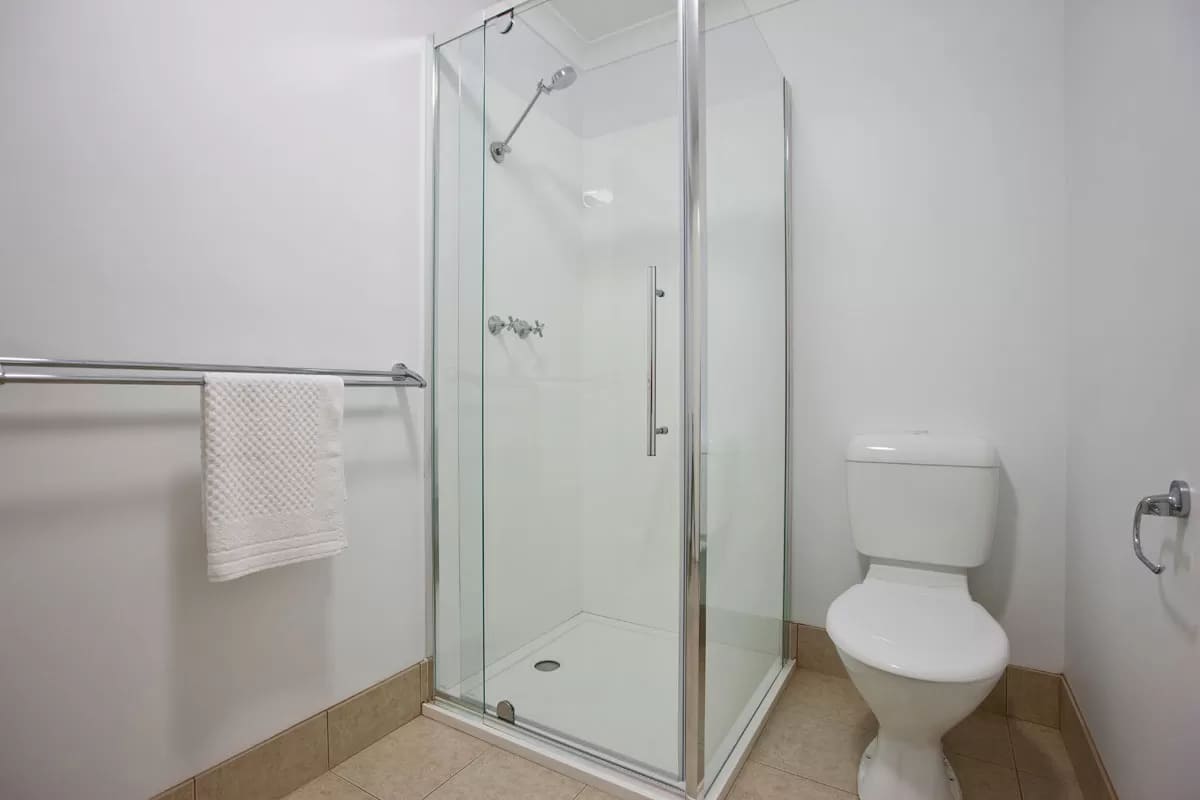 Why would I want to convert my garage to a granny flat?
There are a variety of reasons why people choose to invest in a granny flat. We wrote an article outlining many ways GFWA clients choose to utilise their granny flats. In our experience, there are two common reasons for building a granny flat. These are for use as a living space that houses elderly parents or young adult children, or to act as an extra revenue stream by generating rental income. You could even turn your granny flat into an Airbnb if it meets the right criteria. Granny flats offer that extra level of financial stability and peace of mind, making them a worthwhile investment. In the case of garage conversions, they're a great way to make use of an empty space if you don't have a car. Instead of letting it gather dust, why not turn it into another living space? Granny flats also add value to your property. If you want to sell, having an ancillary dwelling on your property certainly makes it more attractive to buyers. 
Let GFWA do the heavy lifting.
Building a granny flat (or converting your garage to a granny flat) needs council approval, which can be an experience full of convoluted red tape. However, partnering with GFWA means that you get to relinquish the burden of the approvals process – we take care of it all.
Information is the critical ingredient to discovering how a granny flat could improve your property and lifestyle. We understand that everyone has their own needs and reasons for their interest. Have a chat with a team member or visit our showroom in Booragoon to get more in-depth and personalised information.