Designing a granny flat involves deciding which features and specifications to include. Features to consider include size, number of bedrooms, number of bathrooms and layout. Granny flat designs can be premade or custom-made in collaboration with an architect. Granny flat designs must conform to the necessary council and building regulations. Accessibility features need to be taken into account when designing granny flats for specific tenants.
1. How to design a granny flat
To design a granny flat, you must collaborate with a qualified architect or designer who has the requisite skills and knowledge to design a safe and aesthetic granny flat. Architects and designers know how to plan out both the exterior and the interior elements of the granny flat. They are aware of the necessary planning and approval criteria and will incorporate these with a client's design vision.
2. Which granny flat design features should I include?
The features you include in your granny flat design should be based on your intentions. If you plan to use the granny flat as a hobby room or office, pick design features that suit those purposes. If you plan to utilise the granny flat as a rental property, choose features that accommodate the needs of potential renters. Granny flats are good for adding value to a property. If you're wanting to keep your property as marketable as possible for a future sale, you may wish to include more bedrooms and an aesthetic outdoor area. You may also want to build an eco-friendly granny flat if you want to lessen your environmental impact. These design features increase the market for your granny flat.
3. What rules do you need to follow when designing a granny flat?
There are several different rules and regulations you must adhere to when designing a granny flat. Granny flat designs are accepted or rejected in the planning approval phase. After your granny flat design plans are submitted to the council and reviewed, they will be returned. If they are approved, you may proceed with the building phase. If they are rejected, you may incorporate proposed amendments and try submitting your granny flat design again. Planning approval will be gained or rejected based primarily on the local planning scheme and the R-Codes. Your local council may also have additional requirements for you to comply with.
Granny flat regulations can be tricky to navigate. A reputable builder such as Granny Flats WA will handle all the necessary paperwork, leaving you to focus on the fun stuff – like what design features you wish to incorporate in the build.
4. Custom vs premade granny flat designs
Granny flat designs can be either premade or customised. Premade designs can generally be found online based on size and bedroom requirements. Custom granny flat designs are made in collaboration with a trained architect or designer. A premade design is less expensive but limits you to the existing design features. A custom design has an extra cost but offers greater flexibility. Sometimes your design may be for renovations to an existing granny flat. These typically have a smaller price tag.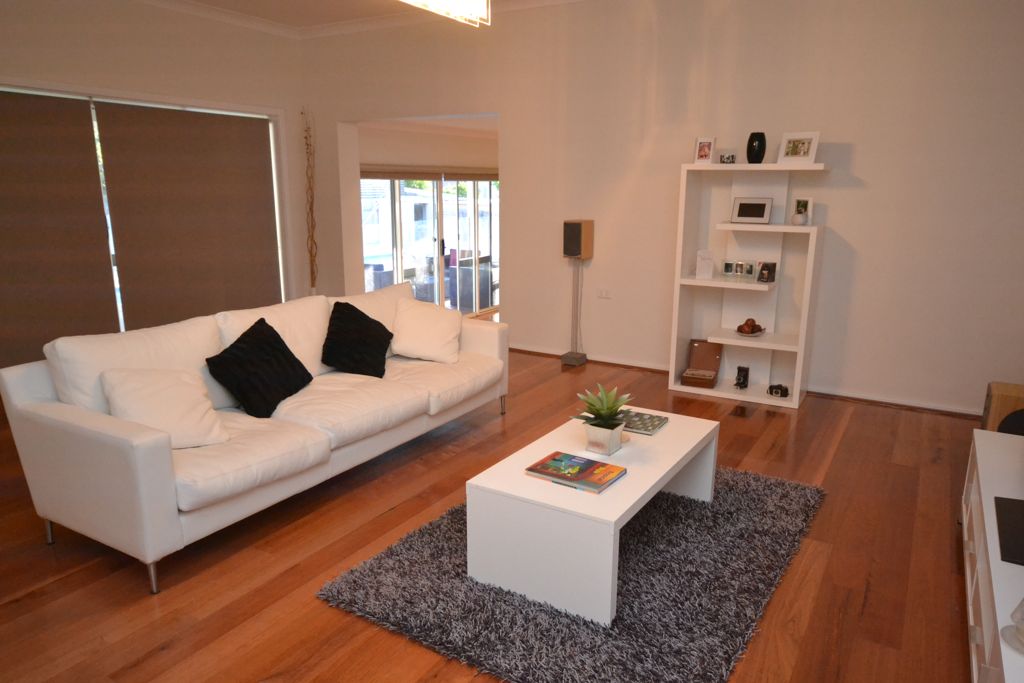 5. What features can you include in a custom granny flat design?
There are many different features to consider for a custom granny flat design. The granny flat will be suited to different uses based on the combination of features chosen.
Size
Your granny flat's size is limited based on regulations. Your local council sets size requirements for your granny flat. These are mainly based on the size of your property's lot and the density code of your area. You will need to check with your local council to find out the relevant regulations for your area. You can maximise your granny flat's size or build it smaller if that is your preference.
Layout
The layout refers to the arrangement and proportions of the different rooms within the granny flat. Some granny flats are more segmented, whilst others utilise more of an open-plan layout. The granny flat's floor plan shows the layout and includes the proportions of the rooms in relation to each other.
Bedrooms
The number of bedrooms varies depending on the size of the granny flat and your plans for the granny flat. If you plan to build a large granny flat, it's most advantageous to increase the number of bedrooms– more bedrooms add flexibility. In a rental situation, it can allow more tenants to live in the granny flat or for tenants to repurpose rooms. However, fewer bedrooms may also be your preference. You may want to allocate the space to a large living, dining or kitchen area.
Bathrooms
The number of bathrooms is based on an individual's priorities. A higher number of bathrooms is preferable for a higher number of occupants. Bathrooms can be ensuites, combined with bathrooms or separate. Granny flats designed as a rental should have multiple bathrooms if they have multiple bedrooms, as this will be more adaptable for renters and multiple tenants.
Stories
You can build a one or two-storey granny flat. Building vertically has the advantage of using less space on the ground level. However, two-storey granny flats are less suitable for tenants with mobility issues – such as wheelchair users or the elderly – because of the stairs.
Outdoor area
Outdoor areas have a number of potential uses in granny flat designs. An outdoor area can be set aside for alfresco dining with furniture or a backyard play area for children. A garden is another potential use for an outdoor area.
6. Designing an accessible granny flat
When designing a granny flat, it's best to consider all possible occupants. Potential residents may have physical disabilities or mobility issues that must be accounted for in the process. Elderly people will need non-slip surfaces in areas of the house where they are at risk of falling. Wheelchair users require wider hallways and lower house features like kitchen countertops and light switches in order to effectively navigate their homes.
7. How much does it cost to design a granny flat?
The cost of designing a granny flat varies based on a number of factors. Using an existing granny flat design is less costly than getting a custom design made. Different companies charge different rates for creating custom designs. A more elaborate custom design may also cost you more.
Where can I get a granny flat designed in Perth?
The best place to go for a custom granny flat design in Perth is Granny Flats WA. We have been helping people all throughout Perth build the granny flats of their dreams. Our experienced team of architects and drafters is more than capable of bringing your custom granny flat ideas to life. We can work with you through every step of the process.
Give us a call or get an obligation-free quote from us to see if we can help you.