Building a granny flat requires the same planning permissions and paperwork as a normal house does. These are planning permissions, building permissions and any additional approvals required to comply with your local council. 
Building a granny flat can pay off very well when you're renting it out or trying to add a bit more value to your property, but you can't simply afford to play it fast and loose, building according to your whims. There are many requirements and approvals that you need to be careful of on a state, city and council level. From the size of the granny flat, to renting it out, to how many you can build, there are rules that need to be followed. We at Granny Flats WA are intimately familiar with every step of the approval process so we have set up this handy guide to help you along. 
Size Requirements
According to WA law, the minimum lot size on which you can build a granny flat is 450m² unless stated otherwise by your local council. The maximum size of the granny flat itself is typically around 70m² but can be up to 100m² depending on your local council. The factor determining the number of the units that can be built in a specific area is called residential density. The Western Australian Residential Design Codes (R-codes) show you the size requirements depending on an area's density code, with some areas being more stringent compared to others in their requirements. The same sized lot will be treated differently depending on the zone you're in. If your block is in a zone with a lower density code, it will mean a higher space requirement for subdivision and vice versa. 
Building Requirements
A granny flat must be built on the same block of land as an existing home. If you have vacant land available, you are not allowed to build a granny flat as the first building on that piece of land. On any single plot of land, you will be limited to building one granny flat. Location will also be a factor for building, with an additional car bay needing to be supplied if the granny flat is not close enough to a train station or a frequent bus route (800 and 250 metres respectively).
Fencing is another thing to take into account when building. The minimum distance a granny flat must be from a fence is three metres. The higher your granny flat is, the greater distance it must have from the fence. This is to ensure sufficient privacy between the occupant and neighbours. The exact amount will depend on your local council regulation. There is also a requirement for a granny flat to complement the design of the house so it must be made with similar materials, colours, scale etc.
Approvals
Planning Approval
The first approval you need to think about getting is for planning. Planning approval is required before any other part of the process can begin. It involves submitting the proposed plans and waiting for them to either be approved or returned with amendments. This is done in order to make sure the property is developed in line with the relevant policies and legislations such as the local planning scheme and the R-Codes .
The local planning scheme exists to ensure that there are appropriate controls in place for the use and development of land. They focus on how land is allowed to be used and developed, which areas of land can be used and coordinate this all with the local development and infrastructure of the area. The R-Codes are more focused on the control of residential development in the area. They are focused on positive outcomes for residents and aim to promote sustainability, improve clarity and address emerging design trends. 
Planning approval is more focused on the impact of the proposed building on the neighbourhood and neighbouring land with considerations such as building height, proximity to boundaries, the effect on the streetscape and sufficient car parking. Planning approval can vary greatly depending on what you want to do with your granny flat.  These planning approvals are submitted to your local council and will either be available to be done online or have to be submitted in person. Planning approvals generally have fees associated with them, so make sure to find out what your local council charges so that you can budget appropriately. It can vary depending on the location, but on average it will be $147 for a granny flat costing less than $50 000 or 0.32% of the estimated development cost for granny flats costing more than that.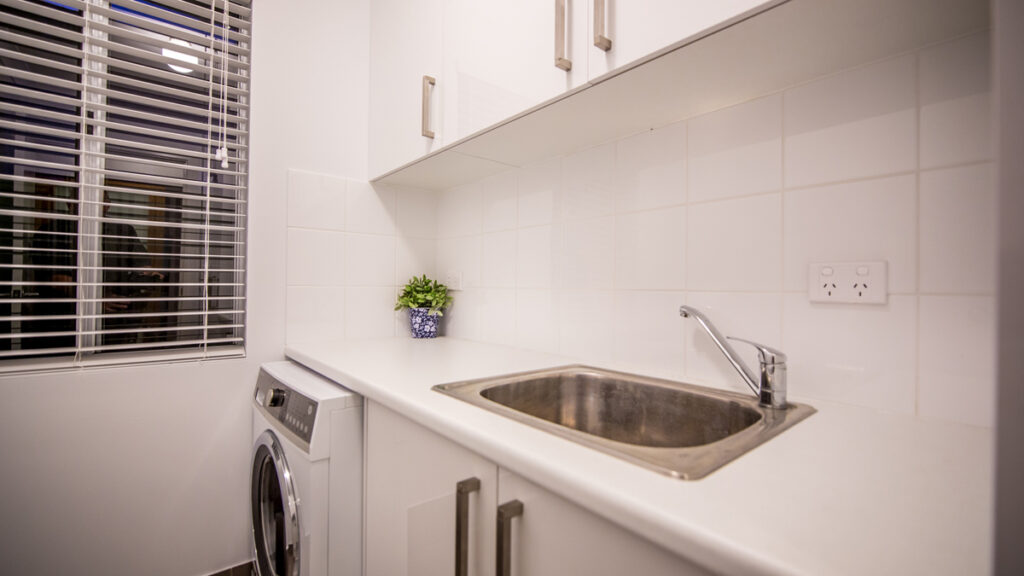 Building Approval
Building approvals are the next step in the granny flat approval process. You need to get the appropriate building permits in order to ensure you are complying with all of the relevant standards of fire resistance, energy efficiency and sustainability, accessibility, health and safety provisions and appropriate equipment and services as outlined in the Building Codes of Australia. These are a national set of guidelines that must be adhered to for a variety of different building projects.
Building approval is focused on the building process and looks at things such as making sure that the building is soundly constructed, making sure there are effective levels of light and ventilation, as well as ensuring there are functioning protective and safety measures for the potential occupants. Utilities also fall under this umbrella. Forms for building approval can be found on the Commerce WA website and are lodged at your local council. Building approvals are separate from planning approvals. They should not be attempting to establish planning conditions and similarly should not be rejected on planning grounds. Fixed tiny homes are also subject to Australia's building codes.
Council Approval
Typically, you will not need a specific approval from your council. If you have built your granny flat according to the relevant state and city regulations then it will tend to be in line with what the council will want. However, this is not always the case. Larger granny flats in particular are more likely to need council approval. Every council is different, so it is important to check with your local council for the specifics.
Appealing
Just because your permit has been rejected, doesn't mean it has to stay that way. You have the option to appeal either a council's decision regarding a planning permit or the conditions they impose on a planning permit. The appeal process will vary by council but it is generally done through an appeals tribunal. 
Final Thoughts 
It may seem tedious, but it's still necessary to do everything above board when you want to build your granny flat. Submitting and resubmitting to get the relevant permits is part of the process that you need to go through before you can actually get started with everything. This guide outlines what you need to be prepared for in that process. This can all take a lot of time and energy. So if you're looking to skip the stress, then we would be happy to help. Granny Flats WA takes full control of the planning and approvals paperwork for you granny flat. If you have any questions don't hesitate to contact one of our friendly team.