Choosing a small granny flat is an affordable and flexible way to add value to your property. A granny flat could be as little as 20sqm, and function as a guest house, rental property, home office or storage room. The decision to build a small granny flat design depends on individual needs and circumstances. Taking the time to plan and research your project helps create a space that is both affordable and comfortable.
What is considered small for a granny flat?
A granny flat is considered small when its area is noticeably less than the average. In Western Australia, the average granny flat is 60 square metres (sqm) in size. However, some granny flats can be as small as 20sqm. Small granny flats are generally studio or one bedroom abodes. They are suitable as guest houses, office spaces, or quiet retreats. Building a small granny flat is tempting for homeowners on a budget. Limited space might make long-term living trickier compared with larger granny flats. If you're planning to rent out your small granny flat, consider a size closer to 50sqm. This will allow space for a bedroom, bathroom, and small kitchen. With good planning and research, you can build a small granny flat that attracts tenants and adds value to your property.
What features do small granny flat designs include?
Small granny flats are designed to emphasise functionality and maximise the available space. Common features of these designs include open floor plans, built-in storage, multi-purpose furniture, natural light, and functional interior design. 
Open floor plans create a sense of spaciousness in a small area. Built-in storage keeps the open space organised and clutter-free. To maximise functionality, many small homes utilise multi-purpose furniture such as a bed that folds out into a couch or a coffee table that doubles as a dining table. Expertly placed windows encourage natural light to brighten up the space, making it feel larger. These functional design elements are thought out and efficient, with carefully chosen furniture.
When designing a small granny flat, consider the needs of the people who will be living there. The layout should be comfortable, functional, and aesthetically pleasing. Carefully considering important features creates a small granny flat that suits everyone living there. 
Can you rent out a small granny flat?
You can rent out your small granny flat as long as you're aware of local zoning restrictions, safety requirements, and permits. Check with your local council to see what criteria you need to be aware of. There may be restrictions on the size of granny flats, or who can rent them out. You should also ensure that your granny flat meets the relevant building and safety codes. This includes having a kitchen, bathroom, and bedroom that meet minimum requirements. In Western Australia granny flats must be at least 20sqm in size and have a separate entrance from the main house. 
Finally, a granny flat must receive acceptable building and planning approval before renting. This avoids legal problems and ensures your granny flat is a profitable investment. If you purchased a home with an existing granny flat, check if the structure was approved before renting it out.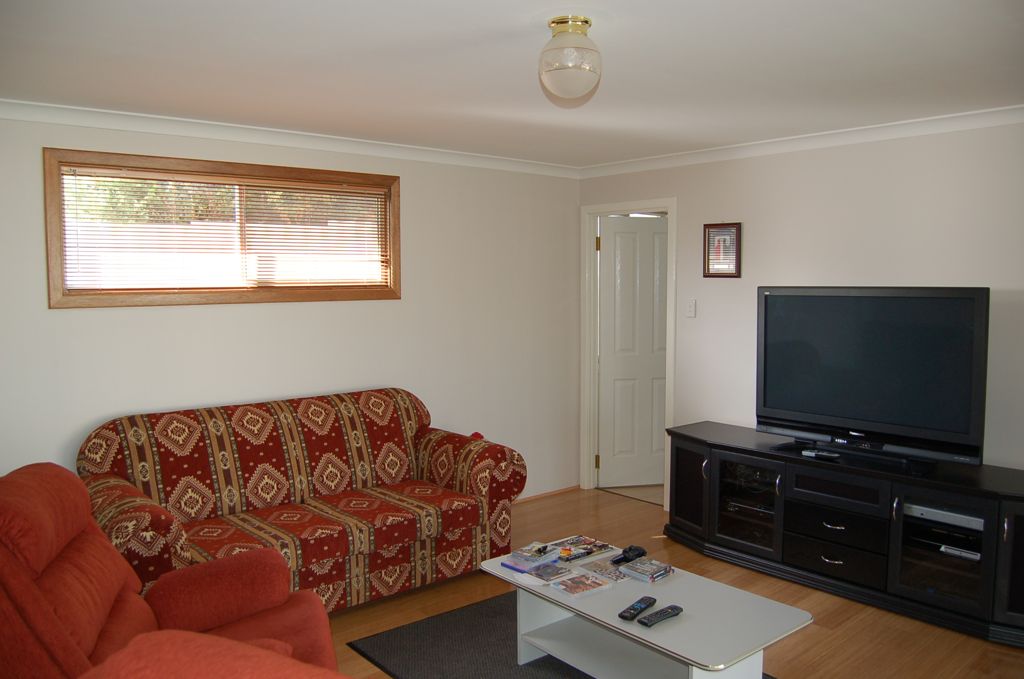 What are the advantages of a small granny flat?
The primary benefits of a small granny flat include privacy, affordability, flexibility, and added value. A small home detached from the main property provides space and seclusion for guests. This means they may come and go without disturbing the main house. Another advantage of small granny flats is that they are also less expensive to construct. These savings can be reinvested into higher-quality building materials. Granny flats are flexible in both the materials they are built from and their designs. It's easy to design for accessibility by incorporating elements such as wheelchair access and handrails. When designed correctly, small granny flats fit a wide range of needs. They make excellent guest houses, home offices, game rooms, or rental properties.
A small granny flat adds value to your main property. You are providing a self-contained space additional to the primary house. The rise of the tiny house movement in Australia means people recognise the diversity of small homes. If you choose to rent out your property, you're more likely to get a good return on your investment. 
In Western Australia, granny flats are considered secondary dwellings. This means you could claim tax deductions for the construction and maintenance of your granny flat. If you rent out your small granny flat, you could even claim deductions for expenses associated with the rental, but not on the rental income.  
What are the disadvantages of a small granny flat?
The main drawbacks to building a small granny flat are limited space, tricky approval processes, and potential capital gains tax. A poorly designed small granny flat or studio granny flat may be cramped and uncomfortable long-term. Limited space makes it difficult to accommodate living essentials like a bathroom and kitchen. This is an issue when you want to rent it out.
If you are building a small granny flat for rental purposes, consider the reality of managing a property. Having strangers a stone's throw from your residence may not be appealing to you. Moreover, you are responsible for ensuring the property is suitable for tenants. This means conducting regular maintenance and repairs. There are a range of ways the property could sustain damage, making this a time-consuming responsibility.
Adding a small granny flat to your property requires careful planning and approval. Some local governments require you to get a permit to build. If you do need a permit, you have to submit your plans to your local council before building. The plans should detail the location, size, and layout of your small granny flat, as well as the materials you'll be using. It may take time for the plans to be reviewed, and you may be asked to make changes. You cannot start building until you obtain a permit. 

Granny Flats WA provides tailored services including design consultation and advice. Chat to our friendly team to discover how our expertise can support you.