There are a wide range of options when it comes to renovating your granny flat. Upgrading kitchens and bathrooms, modernising spaces, and adding extensions do wonders to increase your property value and aesthetic. Renovating your granny flat provides a comfortable and inviting living space for family members, guests, or tenants. However, before embarking on your project, it's helpful to understand what kind of renovations are available and best suited to your space. Knowing this contributes toward a successful renovation project and leads to long-term investment benefits.
Why should you renovate your granny flat?
Renovating your granny flat provides a comfortable living space for tenants or family members, increases property value, and provides a profitable long-term asset. Renovating your granny flat allows you to modernise an existing building and incorporate new features. By doing so, you can ensure your granny flat is accessible, aesthetic, and welcoming. Having a new and improved granny flat may also add significant value to your property. In WA's competitive rental market, a well-maintained and modern granny flat serves as an enticing income stream and attracts potential tenants. 
If you have an existing granny flat, it's never too late to renovate or add extensions. The design and layout of your granny flat is subject to change as your needs and goals evolve. Renovating is the perfect solution to ensure a flexible and comfortable space. Well-planned projects unlock the full potential of your space and provide room for diverse needs and changing circumstances. In WA, flexible regulations and experienced professionals make it possible to embark on a renovation journey at any stage.
Renovations are also essential for anyone using a granny flat as a rental property. They help landlords to reduce vacancy rates and retain tenants. Rental properties with new or updated features are more likely to attract and keep tenants, ensuring a stable return on your investment.
What options do you have for granny flat renovations?
There are a range of options available when it comes to renovating your granny flat. New interiors, upgraded bathrooms, and expanded living areas all contribute toward a more attractive interior. There are also a number of eco-friendly changes to make your granny flat more future-focused. On the outside, features like solar panels make a huge difference in raising the value of your granny flat. 
Updating interior areas like kitchens and bathrooms can be a game-changer for granny flat renovators. Changing the paint colour, tiling, flooring, or appliances gives a fresh look and helps make the most of your granny's flat's interior. This makes it more inviting to visitors, and enticing to tenants who may be staying long-term. Expanding living areas or adding extensions to your granny flat may also maximise space and create a welcoming environment for occupants. 
Exterior improvements may also contribute to increasing the value of your granny flat. A fresh coat of paint breathes new life into your property, while well-designed landscaping adds charm and appeal. Outdoor entertainment areas like verandahs, outdoor seating, or even small pools and spas, make your flat attractive to both visitors and potential tenants.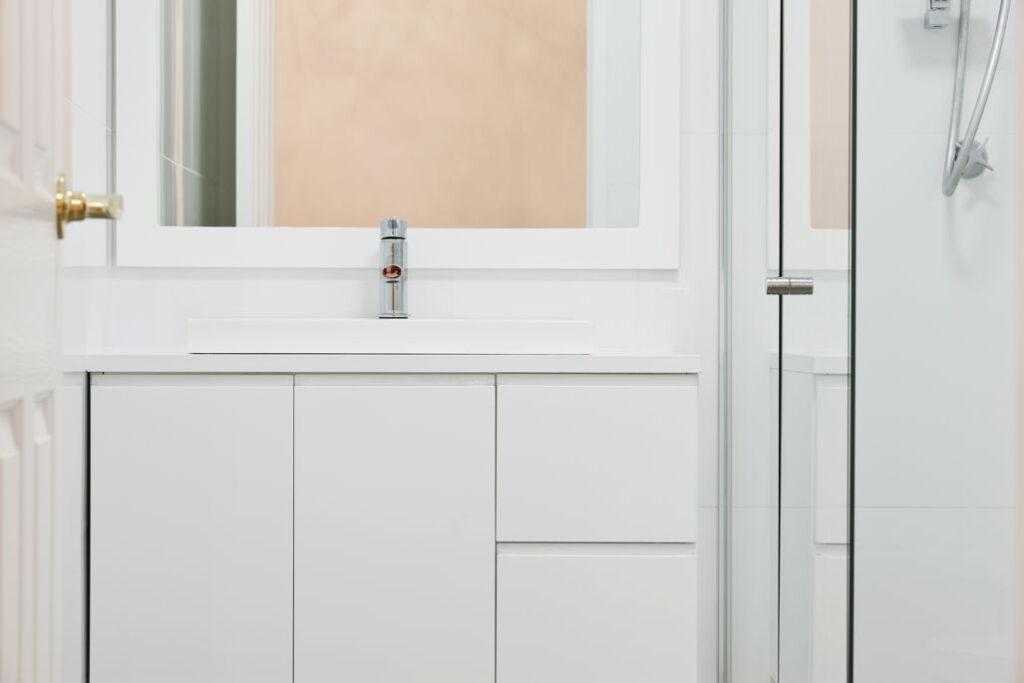 Do you need approvals for granny flat renovations?
If you're considering renovating your granny flat, it's crucial to be informed about necessary approvals. In WA, most granny flat renovations require approval from the local council or relevant authorities. The specific approval process varies depending on factors such as the extent of renovations and zoning regulations.
For minor cosmetic upgrades or internal changes that don't involve structural modifications, you might not need formal approvals. However, substantial renovations, extensions, or alterations to the building's layout typically demand council consent. Adhering to these regulations ensures compliance with safety standards, building codes, and legal requirements.
To avoid potential fines and setbacks, consult with a qualified building professional or contact your local council to determine the required approvals for your renovation project. Understanding the approval process helps carry out your renovation plans smoothly and confidently.
What are the costs of granny flat renovations?
The costs of granny flat renovations vary significantly based on factors like the scope of the project, materials used, and labour costs. If you're thinking about renovating your granny flat, it's essential to understand the potential costs involved. Minor cosmetic upgrades, such as painting or changing fixtures, generally incur lower expenses compared to structural changes or additions. Hiring experienced professionals also impacts costs, as their expertise ensures high-quality workmanship.
In WA, the average cost of granny flat renovations ranges from several thousand to tens of thousands of dollars. It's crucial to set a budget and obtain detailed quotes from reputable contractors. This allows you to assess the overall expenses accurately and budget effectively. Remember that investing in quality renovations increases the value of your property and provides long-term benefits. To get a better understanding of the costs specific to your granny flat renovation project, consult with local renovation experts and compare multiple quotes.
Is renovating your granny flat the right choice for you?
If you're considering renovating your granny flat, it's essential to assess whether it aligns with your specific needs and goals. Renovations are a smart choice if you want to enhance living conditions, provide additional income through rentals, or increase property value.
For homeowners in Western Australia, Granny Flats WA is here to assist you every step of the way. With our expertise in granny flat renovations and extensions, we help transform your space into a modern, functional, and comfortable living area. Whether it's upgrading kitchens and bathrooms, adding new living areas, or expanding the space, our team of professionals can tailor the project to your unique needs.
Chat to our team today and experience the benefits of renovated granny flats. From concept to completion, we can help you unlock the potential of your space.