There are multiple ways of extending the living space on your property, with three of the most prominent being a granny flat, kit home or modular home. Because they each provide a similar outcome – more space, an increase in property value, a possible revenue stream – you'd be forgiven for thinking they're the same. In fact, there are significant differences between granny flats, kit and modular homes, and they're worth knowing so you can make an educated decision as to which is best for you.
You might already know what a granny flat is, but read our article that answers common granny flat queries if you're unsure. It's important to note that kit and modular homes can often still be referred to as granny flats, which helps perpetuate the confusion. For this article, when we mention granny flats, we're talking about the custom, built onsite, high-quality material granny flats that GFWA produces.
Let's explore what kit and modular homes are and how they compare with a granny flat.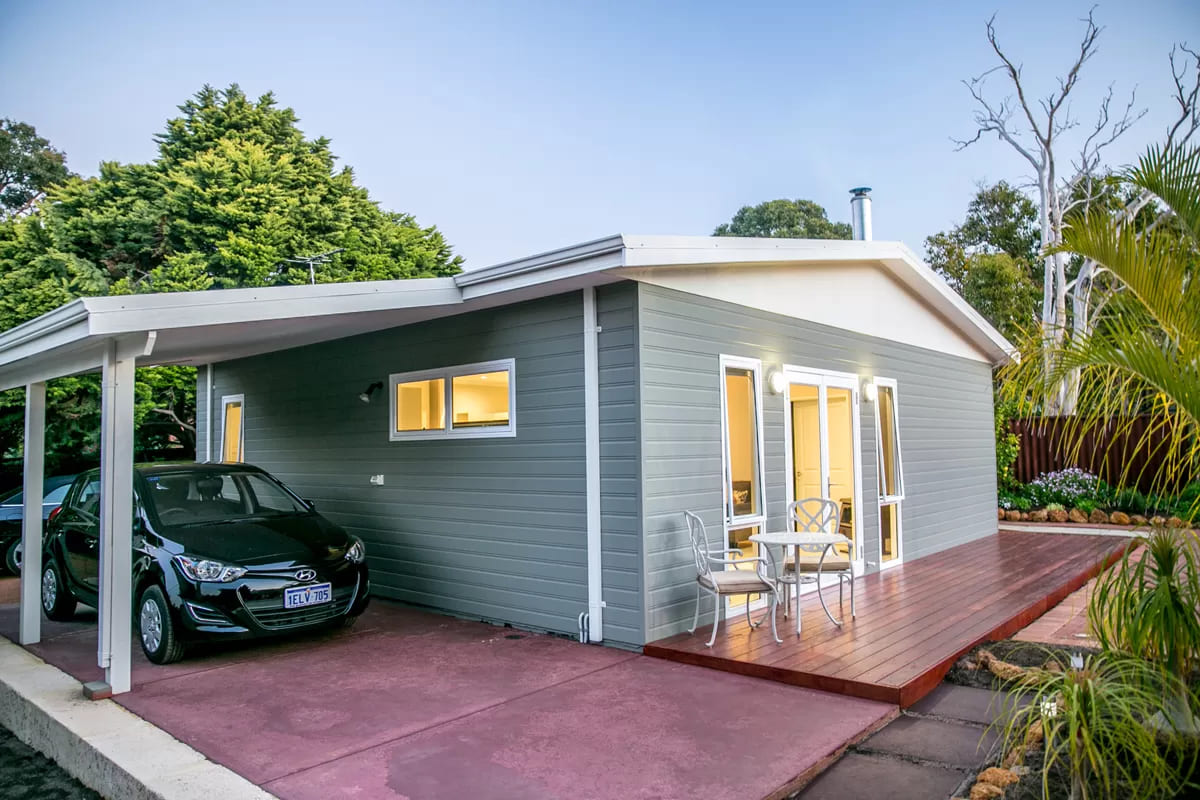 What is a kit home?
A kit home is an ancillary dwelling prefabricated in the factory, which means that the major pieces of your building are created and transported to the site where they're put together. This is where the word 'kit' comes from – a simplified process of putting the pieces together like a giant jigsaw.
How much does it cost to build a kit home?
A kit home can cost anywhere between $75,000 to $200,000 or more. The lower end of the scale is likely to exclude the building fees, which will add a significant expense.
What is a modular home?
A modular home is one step further in prefabrication: it's created in its entirety in a factory, and the whole building, completely built, is transported to the site. Modular homes mean lower onsite building bills as the house gets placed onto the property, has services attached and is given the finishing touches. One of the important aspects to remember is that you're still paying building costs – they are just being spent on work in the factory. You'll also be paying increased transport costs.
How much does it cost to build a modular home?
The cost of modular homes varies significantly, usually calculated by factors such as size, inclusions and site location. Lower end costs are around $100,000 and can go all the way up to the price of a brand new home.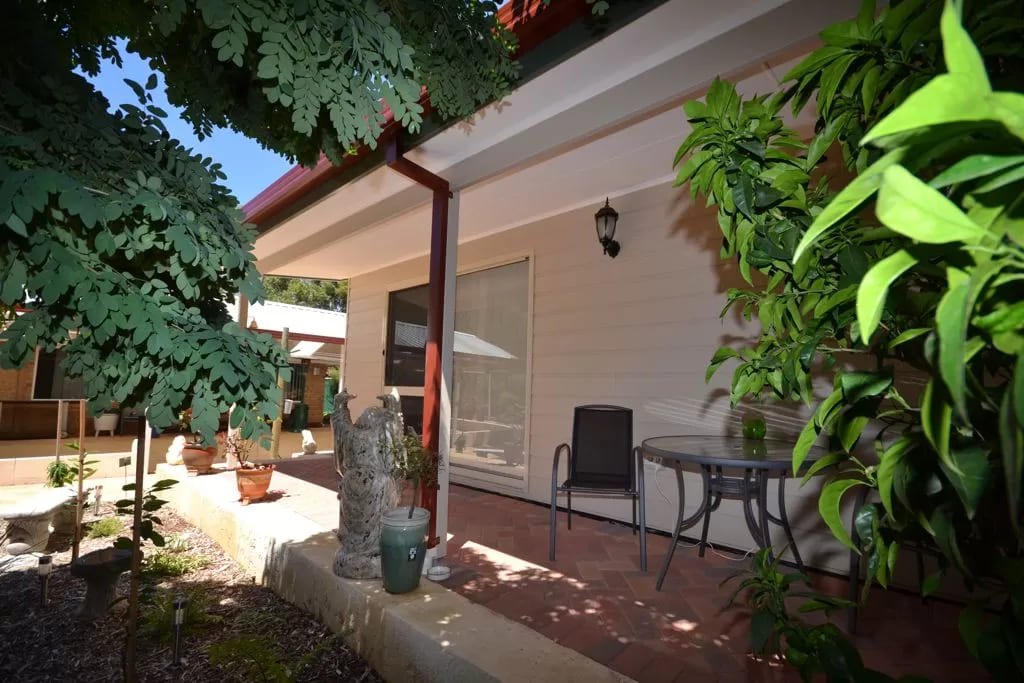 Weighing up the pros and cons.
Because much of the work of kit and modular homes is done off-site, a benefit for the client is less building time at their property. However, this can also be a detraction, as you aren't able to be part of the building process and witness intricacies that you can consult with your builder over. This is an essential aspect for custom, premium granny flats like the ones GFWA build. Our relationship with a client is an integral part of the process, and we aim to ensure every aspect of a client's granny flat is tapered to their individual needs and wants.
The materials used in your build are essential for longevity. You don't want to financially invest in constructing a building that isn't going to last long enough to yield a solid return on your investment. Because GFWA can customise its builds for you, you're able to choose what materials are the best fit for you. 
Should you choose a home extension over a granny flat?
Both an extension on your home and a granny flat give you more space but differ in what they add to your property. Even if it is attached to an existing residence, a granny flat is self-contained, meaning that it has a bedroom, living space, and bathroom. In contrast, an extension is in the name: an extension of your home – this could be an additional room or an entertaining outside area.
So if you're considering a granny flat, kit or modular home, should you also be thinking about an extension? An extension may prove to be the cheaper option, but if you want to recoup your expenses through rent, you'll need to choose a self-contained space. Additionally, if you want a space for your parent or young adult to make their own, you'll need a granny flat, kit or modular home.
Everyone has a different reason and vision for extending the living space on their property. Have a chat with one of the GFWA team or visit our showroom (where we have three full-size granny flats constructed) to see if our custom, premium creations are the right fit for you. You can also get more information from our articles.