Building a granny flat yourself–or "DIY-ing" it–may seem like the perfect way to cut costs and take some stress out of the project. However, from legal requirements, to design, to construction, it's trickier than you'd think. Choosing a professional granny flat building company like Granny Flats WA not only ensures high quality craftsmanship, but compliance with council regulations and building safety codes. If you're an inexperienced builder or pressed for time, getting a professional on the job might be the answer. Granny Flats WA provides a comprehensive building services personalised for each client. We're dedicated to delivering a quality, reliable granny flat suitable for your property.
What are the legal requirements for building my own granny flat?
When building your own granny flat in WA, it's vital to be well informed about legal requirements. WA has stringent regulations governing granny flat construction, making compliance a top priority. Zoning restrictions, permit applications, and adherence to building codes are just some of the legal aspects to consider. Zoning laws dictate where you can build a granny flat on your property. Additionally, acquiring necessary permits and approvals from local authorities is a must to avoid potential legal issues down the road. Ensuring your project meets safety and construction standards is equally essential. Consider the amount of legal research and understanding required for most DIY construction projects before starting your building journey. Failure to obtain the right permits could result in delays, fines, or even demolition. In most cases, it may be easier to work through a reputable granny flat builder.
Are professionally built granny flats better quality than DIY?
Professionally built granny flats tend to stand out in terms of quality. The key lies in the expertise and experience that professional builders bring to the table. They have a deep understanding of the latest building techniques and local regulations, ensuring every aspect of construction is meticulously handled. Moreover, professional builders have access to high quality materials and suppliers, guaranteeing the use of top-grade components. The skilled craftsmanship employed by a professional building company guarantees significant attention to detail, resulting in beautifully finished granny flats that not only meet but often exceed expectations. Many experienced granny flat building companies, like Granny Flats WA, offer warranties, providing peace of mind and assuring the quality and durability of work.
What are the drawbacks of a DIY granny flat?
Undertaking a DIY granny flat project comes with its fair share of drawbacks. First and foremost, it requires a considerable amount of time and effort, typically more than anticipated. DIY projects demand extensive research, planning, and hands-on work, which could be overwhelming, especially if you don't have previous construction experience. Budget overruns are also a common concern with DIY granny flats, as unexpected expenses may accumulate quickly. Professional builders generally offer transparent pricing and can help you stay on budget. Not to mention navigating council approvals by yourself, which may get costly and complicated. But perhaps most of all, there are potential safety issues to consider. Depending on your level of experience, you could risk harming yourself throughout the granny flat build. Additionally, if certain parts of the structure aren't built adequately, potential occupants could face harm down the line. With a professional service like Granny Flats WA, we're experts in safe building and help our customers with council submissions through Planning and Building Departments as required.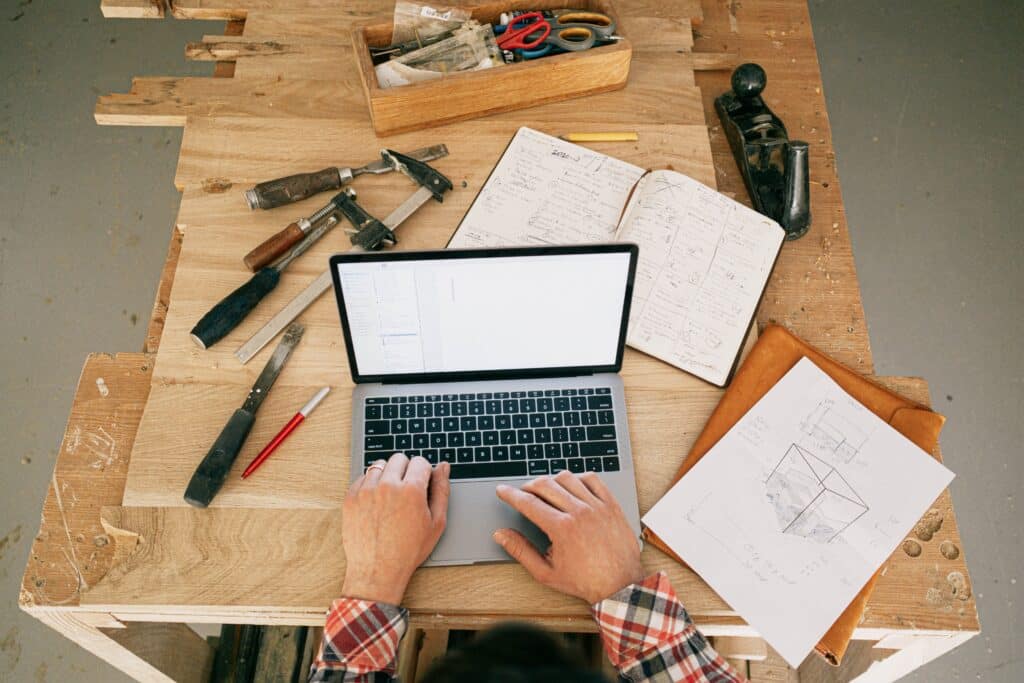 How long does it take to build a DIY granny flat?
The timeline for building a DIY granny flat varies significantly depending on several factors. On average, DIY projects take anywhere from several months to years to complete. Key factors influencing time include level of expertise, complexity of design, availability of materials and, most importantly for DIY building projects, the amount of time you can personally dedicate to construction. If you're experienced in construction and have a well defined plan, you may be able to complete a simple, single-room granny flat in a few months. However, more complex designs, additional features, or unforeseen challenges may extend the timeline significantly. Sourcing materials and managing the construction process can also impact the duration.
What are the advantages of using a professional granny flat builder?
Engaging a professional granny flat builder offers numerous advantages that may enhance the outcome of your project. One key benefit is the time and efficiency they bring to the construction process. Professional builders have streamlined procedures and access to skilled labour, meaning your project is likely to be completed in a shorter time frame compared to a DIY approach. This not only saves you time but minimises stress. You'll have your granny flat ready much faster and have no worries about the quality level of the building. Granny flat building companies also have design expertise, and knowledge of relevant Residential Design Codes. Building a granny flat relies on the work of drafters, consultants, and other professions to get the job done. Specialty granny flat building services often have in-house staff or outsource work to trusted professionals. They also help keep projects running smoothly and on time with their industry knowledge and building experience.
Should I build my own granny flat?
Whether you're building a home away from home, or a future rental property, it's best to leave design and construction to the professionals. Working through a building company provides peace of mind, knowing your granny flat is being built by experts and completed to the highest standard. Granny Flats WA is a family owned and operated residential building company based in Perth. We've serviced the Perth metropolitan area for over 20 years, so we know our stuff. When you work with us, you're signing up for a tailored service, including consultation, drafting, ordering and scheduling, construction, and more. We understand how stressful, time consuming, and expensive building a granny flat can be, which is why we strive to make the process as easy and accessible as possible. Don't leave it up to chance, chat with our friendly team to arrange a free consultation, or explore our granny flat photo gallery.