It's one thing to have starry-eyed dreams of putting a beautiful new extension on your home, to give yourself extra space and an added sense of luxury. It's another thing getting started and trying to locate the information to know whether you can build an extension on your house.
Fear not, here at Granny Flats WA, we've created countless high-quality extensions for our clients. So let's have a look at some of the common questions we get asked.
Do I need a building permit for a house extension?
Yes, you do! In Perth, major residential additions and alterations require building approval through permits. You can find some of these forms on the City of Perth website, but you needn't stress – Granny Flats WA manages the entire process for you, ensuring that your local council permits and approvals are in order before the building takes place.
How do I design a house extension?
The most important part of an extension to an existing house is that you feel like you're having your vision brought into reality. One of Granny Flats WA's specialists comes out for an on-site consultation so we can chat about the design and materials, as well as provide a greater depth of understanding of the building process. Your feedback and direction then get brought to life in the drafting process!
How much does a house extension cost?
Here at Granny Flats WA, we cater to an array of extension types – from simple 3m x 3m bedroom additions to a comprehensive extension and renovation priced up to $500,000. Get in contact with our team to better understand the costs associated with your particular dream home extension.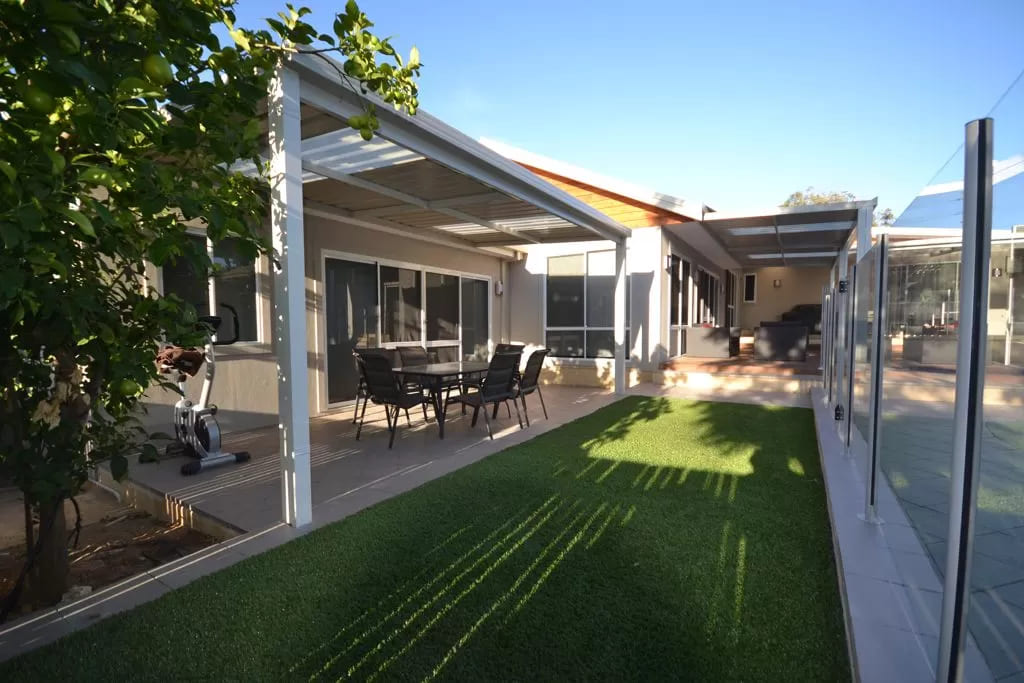 What materials should I use for my house extension?
We typically use materials such as steel frames and double brick, ensuring we're giving the highest quality and longevity possible. However, we customise any available products that our clients request so that we can accommodate a range of budgets and provide seamless extensions for a variety of different houses.
How long do house extensions take?
The duration of an extension build varies greatly and is dependent on what materials are chosen and how many trades are needed. For example, steel frame room additions can be completed in as little as six weeks, while adding a bathroom would extend the works an additional two or three weeks. If you choose to build in brick, the duration of work will increase.
How much value does an extension add to my house?
The good news is that no matter what extension you choose, your property value will go up! In our world of dense metropolises and growing populations, everyone's looking for more living space. The quality of the materials you choose and the style you envision will impact how much your property's value increases. Adding an extra bedroom is one of the most profitable avenues, as some owners experience an increase in property value of $200,000 or more from this addition.
Building an extension onto your home can be a pain-free experience that increases your property's value. Granny Flats WA provides its clients with comprehensive service from the design stage through to completion. If you have any other questions or want to find out more, get in contact with our team. Alternatively, have a read of our blog on common reasons why people extend or renovate their homes.